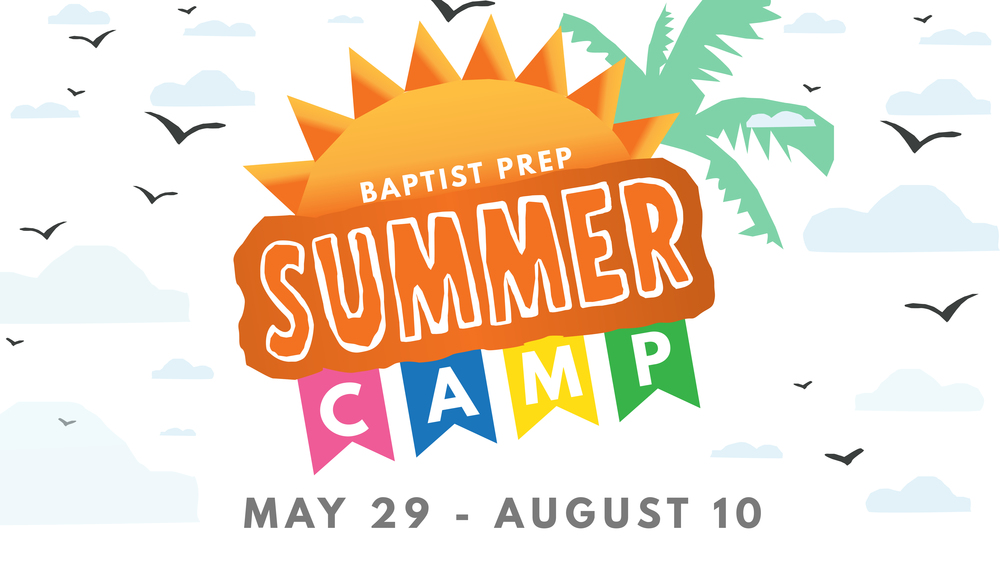 Summer Camp Registration is Open
Tom Hall
The Baptist Prep Summer Camp program is open to ALL Baptist Prep and Community students entering K4 through 6th grade for the 18/19 school year. Summer Camp will start on Tuesday, May 29, 2018 and run through Friday, August 10th, 2018. Hours will be from 7 AM to 6 PM CDT.
The Summer Camp program will be closed on Wednesday, July 4, 2018 in observance of Independence Day, and Thursday and Friday, August 2nd and 3rd, 2018 for Staff Development Training.
The cost for the full Summer Camp program is $1,925.00 with no registration fee required. Lunch is not provided in the tuition. This year, families will be able to pay tuition weekly OR pay for the entire summer. You may attend as many weeks as you wish, however, there is a three-week minimum registration.
Please be mindful you will be invoiced for the weeks your child is registered. Vacation weeks will not be given; therefore if you're planning on your child being absent a particular week, don't select that week.
If you are currently a Baptist Prep family and would like to continue to pay Summer Camp tuition through your FACTS account, you may do so in one full payment or two monthly payments.
The payment options include:

Weekly Payments (11 weeks)
Payment Options based on 11 weeks
June 1st, 2018 one payment of $1,925.00
June 1st, 2018 one payment of $962.50 and July 2, 2018 one payment of $962.50
Drop ins are welcome at the rate of $45.00 per day (payment MUST be made day of drop in).
For any additional information, please contact
Tkaye Thompson, CDA
Director of Operations
Baptist Prep Early Childhood
501.725.4447 or tthompson@baptistprep.org