Dr. Laura Bednar named Baptist Prep head of school effective July 1
Baptist Prep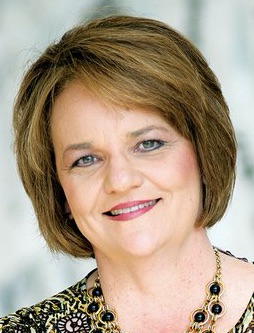 The Baptist Preparatory School's board of trustees has announced that Laura Bednar, currently the deputy superintendent of the Pulaski County Special School District (PCSSD), was voted unanimously as the next head of school, effective July 1.
"We are excited about Baptist Prep's future as we move forward under the leadership of Dr. Bednar," said Clayton Vaden, chairman of the board of trustees. "Baptist Prep is recognized for providing our students with an excellent college-preparatory education in a Christ-centered environment. Dr. Bednar is recognized as an educational leader, and she has a deep abiding faith in Jesus Christ. We see this as a great fit."
"Our trustees know that Dr. Bednar will build on the successes that Baptist Prep has enjoyed. We are blessed with a dedicated and talented faculty and staff who carry out our mission every day. While this is a time of transition, it is an exciting time as we begin a new chapter at Baptist Prep," Vaden added.
Bednar has been an educator in Arkansas for 29 years. She began her teaching career in Stuttgart, serving as a building and district-level administrator prior to becoming superintendent of the Stuttgart School District in 2005.
In 2005, she was appointed to the Arkansas Association of Curriculum and Instruction Administrators board of directors, and since that time has continued serving Arkansas educators in numerous leadership roles. She has served on the ACT State Council as chair and on the Arkansas ACT Advisory Board; on the AdvancEd (formerly NCA) board of directors; as president of the Arkansas Association of Curriculum and Instruction Administrators; on the Economics Arkansas board of directors (currently serving as board chair); and on the Arkansas Activities Association (AAA) board of directors. She was selected by her peers as the Arkansas Association of School Business Officials (AASBO) Administrator of the Year and was chosen as the Arkansas Association of Curriculum and Instruction Administrators (AACIA) Administrator of the Year.
In 2010, Bednar was appointed by then-Arkansas Commissioner of Education Tom Kimbrell to serve Arkansas as the assistant commissioner of education in the Learning Services Division. She served in that capacity until 2013, when she accepted a position as deputy superintendent of PCSSD. She has worked under PCSSD Superintendent Jerry Guess to help bring the PCSSD out of fiscal distress and work to obtain unitary.
Bednar currently serves as president of the Arkansas Association of Supervision and Curriculum Development. She has also served as an adjunct professor at the University of Arkansas at Little Rock in the College of Education and Administration Supervision and as a state council member for the Southern Region Educational board of directors (SREB).
Bednar has provided numerous professional development opportunities for educators in Arkansas and across the United States. She is known for her collaborative leadership style and unwavering commitment to helping all students reach their full potential. Bednar says the most important (and also most difficult) job in a school is that of a classroom teacher. She is often found in classrooms helping teachers and/or serving as a substitute teacher in order for teachers to watch and learn from colleagues.
She is an avid supporter of Arkansas Kids Read and the Arkansas No Child Hungry campaigns. She is also a member of the Little Rock Rotary Club.
Bednar enjoys spending time with family and friends. She is an avid reader who can be found in the library or playing the piano for cancer patients at the UAMS Cancer Institute. The Bednars are active members at First Baptist Little Rock. She and her husband, Rick, have been married for 30 years.
They have a son, Trey, daughter-in-law Leslie, and 3-month old grandson, Drake Henry Bednar. Their daughter, Mari, a 2013 graduate of Baptist Prep, will be a senior at Ouachita Baptist University this fall.
Bednar teaches a women's Sunday School Class at First Baptist, and her favorite Bible verse is Proverbs 3:5 and 6. Her career and philosophy resonate with Baptist Prep's core values and vision of glorifying God by assisting families in the Christ-centered, biblically-directed education of their children.
The Baptist Preparatory School is a Christian, college-preparatory school that has educated students from Little Rock and central Arkansas for 35 years.