Digital Classroom experience with the Chromebook
Baptist Prep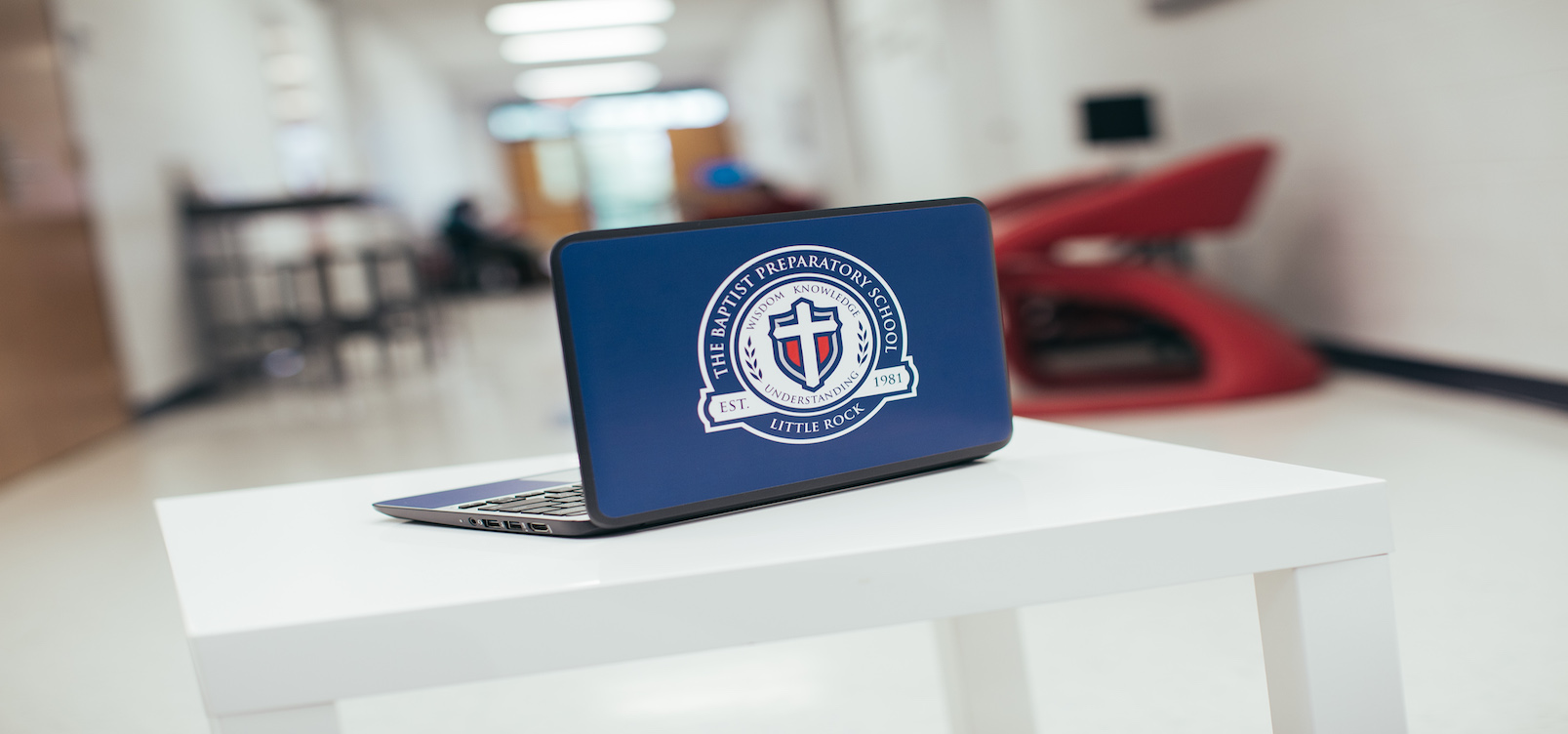 The Baptist Preparatory School is taking an exciting step forward by supplying all fifth- through 12th-grade students with their own Chromebook beginning in fall 2016.
Chromebooks are laptop style devices specifically designed to integrate with Google Apps for Education, which Baptist Prep has incorporated into the classroom experience since 2011.
The great news for our families is that we are providing this program at no additional cost since the device will be included as a textbook resource.
Chromebooks will be assigned to students just as any other textbook resources would. This allows students access to a capable computing device both while at and away from school.
Over the last five years, Baptist Prep has successfully strengthened its technology infrastructure, Internet capacity, online security and wi-fi connectivity, according to Dr. Brian Mashburn, Baptist Prep's director of Technology.
"Our Chromebook program is the next step in providing students with an engaging learning environment that extends beyond the bounds of the physical classroom," Mashburn said.
By being a Google Apps for Education school, Baptist Prep has leveraged many of the online collaborative features in classrooms down to the fourth grade. The Google Classroom component of the Google Apps for Education platform provides the conduit for teachers to present material, assess student understanding and administer tests online.
The device will always be protected against inappropriate content, malware and viruses through a cloud-based security system that integrates directly with the Google Apps for Education platform.
The Baptist Preparatory School is pleased to add the Chromebook program as we continue to provide the premier Christ-centered, biblically-directed education for our students.