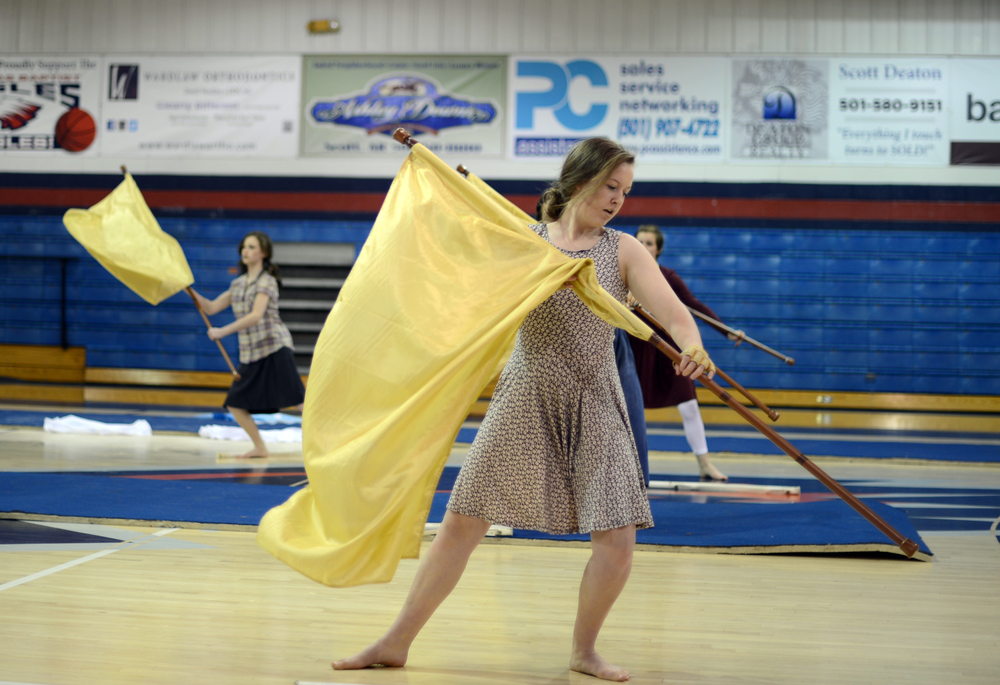 Baptist Prep Upper School Hosts Winter Guard Exhibition
Lindsey Leggitt
On Saturday, April 2, Baptist Prep Band hosted an exhibition for area Winter Guards. A winter guard is a competitive color guard that performs without a marching band. And there are many winter guard competitions in the US... just none in Arkansas. So The Baptist Prep Winter guard invited other schools from this area to come perform for each other. There were two judges hired to critique the groups (but no ranking was given). We had the privilege of seeing routines by both Central High School and Mills High School's Guards.
Our Baptist Prep Winter guard is in it's 4 year. And this year it was completely under the direction of Senior Captians, Rachel Van Namen and Allie Ellis. These girls designed the show "Dust" from the costumes to the flags and rifles used and taught the routine to our girls themselves.
"Dust" tells the story of the "Dust Bowl" during the Great Depression using folk music and sound bytes from the movie "Interstellar". The girls dressed in 1930's era clothing, and demonstrated their skills on flag, silks, and rifle. There was literally something in the show for everyone at any level because there were many solo tosses and group work.
The Baptist Prep Band is proud of these girls for working hard to achieve their goals and for encouraging others to do the same!