Baptist Prep GIVES Week
Baptist Prep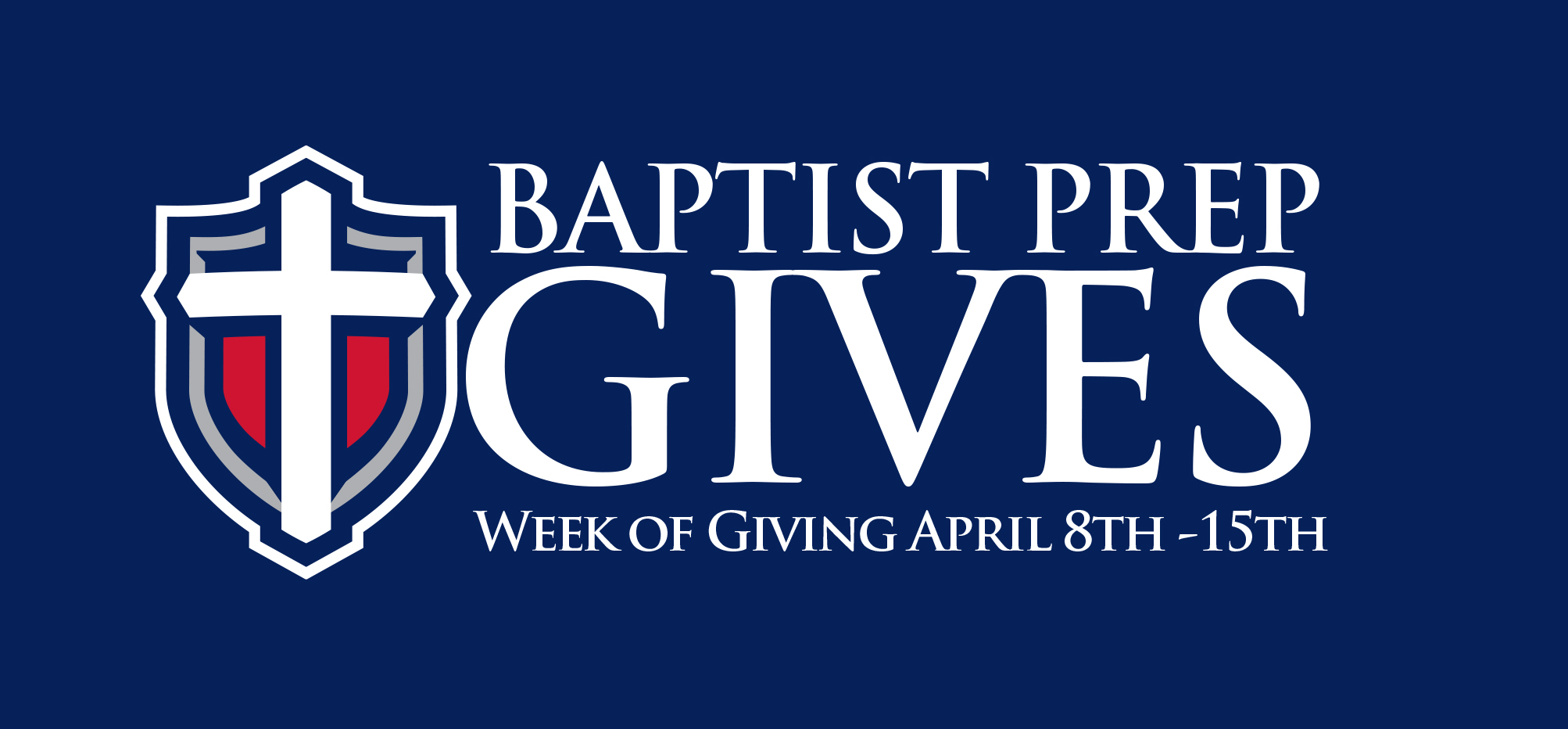 The Baptist Preparatory School is excited to announce its first-ever Baptist Prep GIVES, Week of Giving campaign starting Friday April 8th and culminating on Friday, April 15th. Baptist Prep GIVES is a 168-hour campaign for the Baptist Prep Lower and Upper Schools.
Starting at 12 a.m. (CST) on Friday, April 8th, and continuing until 11:59 p.m. Friday, April 15th, we are challenging all alumni, parents, faculty, staff and friends to join us in raising dollars to help build a stronger Baptist Prep and carry out our mission "To Glorify God by assisting parents in the Christ-Centered, biblically-directed education of their Children."
Throughout next week, we'll send updates about how your giving makes a difference in the lives of our students.
We started in August with a goal of $300,000 we have close to $200,000 in pledges and gifts so far.
We are two thirds of the way to our goal, but only have a few months left. If you have given, thank you so much, but if you haven't we would ask that you support Baptist Prep GIVES during our Week of Giving.
Help us reach our goal. This will allow us to fund:
Lower School Safety Improvements
Lower and Upper School Technology Improvements
Student Leadership Development on both campuses
Athletic Programs
Tuition Assistance
Faculty Development
We thank you for considering a gift of any amount to the Baptist Prep GIVES Week of Giving campaign. We know that our donors want to make a difference in our students' lives by helping provide an excellent Christian education that focuses on academic, social and spiritual preparation.
You can contribute online by clicking here (insert link) https://app.mobilecause.com/form/PErWfQ