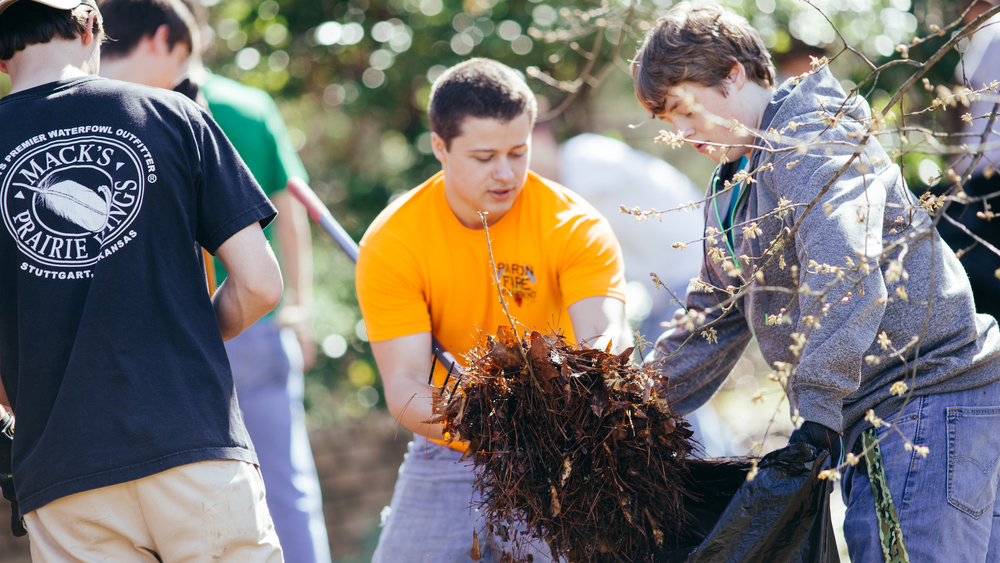 Missions Week 2016
Tom Hall
God did some great things during Missions week 2016! He used 18 mission teams from Baptist Prep to help those in need and share the love of Jesus Christ with people in our community and around the world. This page will be updated as more information comes in from our teams, so check back to get the latest reports from Missions Week 2016.
Bethany Baptist and Bono Baptist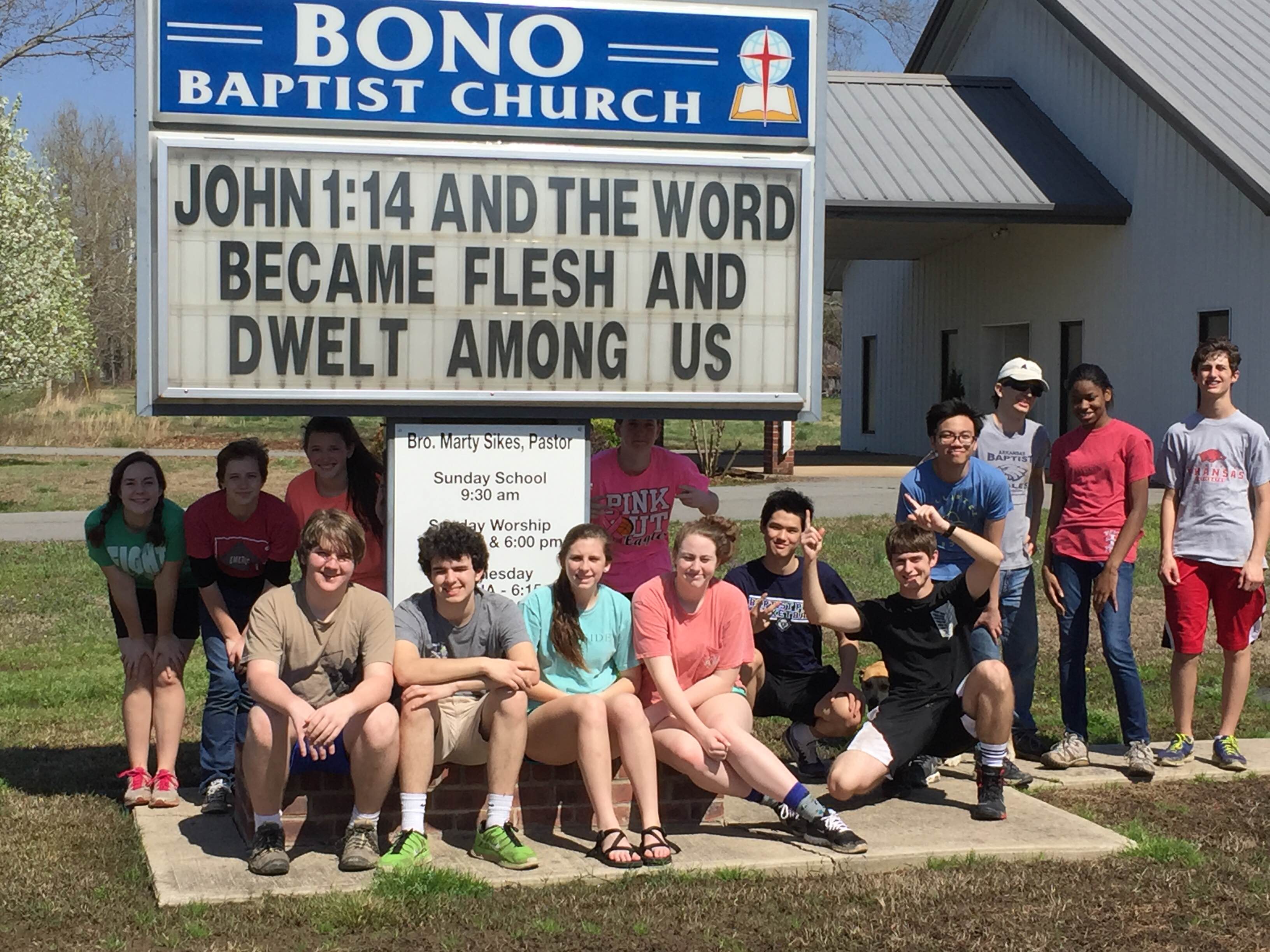 Mr. Stiles led a very committed and diligent group of students who spent missions week working at Bethany Baptist Church and Bono Baptist Church in Greenbrier. Their goal was to help these churches reach their community by making improvements to the church buildings and grounds. The team worked primarily on flower beds and yard work at Bono Baptist. The work at Bethany Baptist included painting and improving the upstairs in anticipation of God changing lives and growing their church family. Mr. Stiles commented about his team, "They have all worked hard, and there is never a lack of volunteers when work needs to be done."
New York
Update from Mrs. Sanders:
We hit the ground running Sunday leading a service at Metropolitan Baptist in Brooklyn. We were greeted by a friendly congregation full of enthusiasm and excitement about reaching their community for the Lord. We led with a skit, worship music, and sharing God's word. The congregation was very appreciative and thankful for what God lead us to present to them. One of the more exciting things we did that day was that we got to join hands with the congregation and infiltrate the community with a card inviting people to their Easter service. This took a lot of us out of our comfort zones because we were asked to go into an unfamiliar community. We were not sure what we would encounter. For two hours we went from door to door, up steps, down steps, block to block, leaving information. Some of us got to interact with people in the community. One of the church members shared the gospel with an individual on the street. By the time it was over we had covered 12 miles of Brooklyn by foot.
After dinner we headed to Times Square. Three girls had an awesome encounter with 2 young men. While looking at makeup in Sephora, two young men saw an opportunity to talk to some young ladies. They didn't know what they were getting themselves into! When I saw them I was of course initially concerned but what I heard was bold sharing of the Gospel and a real conversation about sin and what It means to follow Christ. We talked to them for about 30 minutes before leaving with only their names - Kefir and Serob. Kefir said he had never met Christians like us. That evening I was of course praying someone somehow would follow up and was filled with all the "should have saids" and also had friends praying in Little Rock that they would have a way to find more information. With 4 million people in Manhattan on any given day- WE RAN INTO KEFIR TUESDAY!! We were not planning to go where we were but one of the boys wanted to go in Thomas Pink in Columbus Circle. So we talked to Kefir again and I told him about Redeemer Presbyterian on West 83rd.
Tuesday we were at Teen Challenge Brooklyn. We led worship and had a great time with residents. Shared the gospel and had three people raise their hands to receive Christ. Coach also prayed with some of the residents after the service. Our students got to hear from a young man who shared his life experience with drugs that led him down a road of destruction. He was in and out of jail but eventually found himself at Teen Challenge. We toured the men's home and listened about the ministry that was begun by David Wilkerson.
Wednesday we headed to the Upper East Side to help Cross Church. We split into 5 teams with each group having an avenue. We were to go into mom and pop non chain stores to ask if we could put a flyer up in their stores. Our students were not familiar with the landscape or people but entered into a new situation without hesitation or complaint. We also went to designated spots In the community to pray- the mayor's official residence and a few parks. We babysat for a missionary family on Thursday and also provided for a very specific financial need for which they had been praying when we donated a portion of the proceeds from the Sadie Hawkins dance. All proceeds had been divided amongst the mission teams.
Easter Seals
Mrs. Schafer and 16 students made a difference in the lives of children with special needs and disabilities at the Easter Seals Preschool during Missions Week. They painted cabinets, sterilized toys, washed playground equipment, and washed vans. After finishing all the physical work in the AM, the students went into the preschool classes and played with the children each afternoon. Our students also had the opportunity to host the Special Olympics program; encouraging and cheering for the preschoolers as the navigated obstacle stations and played games. This group helped with a book fair on Thursday and Miah Sherman had a great time playing Clifford the Dog!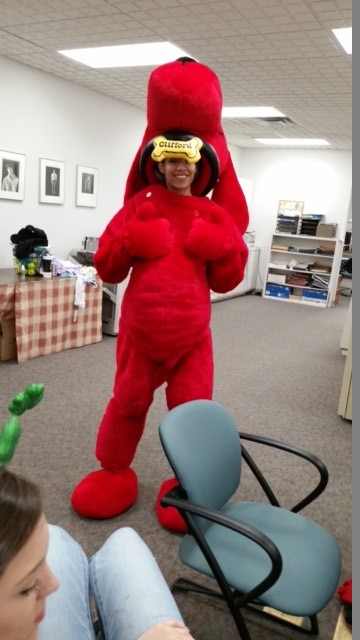 Peru
Mr. Tyler and Ms. Clark led our team of 12 students in Peru. They worked in Curahuasi with the Heaths who are helping to launch several new ministries in the area including an orphanage, a youth group, and Bible studies in the local schools.
The Peru team was blessed with an opportunity to visit a woman named Lucinda who is bed bound with an illness. They brought food to her and her family and then read Bible verses, sang songs, and prayed with her. She is a Christian, and was very encouraged by our students. She even prayed for our team before they left.
The team also spent some time ministering to students at a Christian school in Curahuasi. Our students shared God's love through a devotion time using puppets, music, crafts, and Bible stories. Some students had the opportunity to share their testimonies with a local congregation and children came in from the street to see a puppet show. Tracts and Bibles were given to people in the market. The Team partnered with a backpack ministry that provides donated school supplies to children who cannot afford them. The children would not be admitted to school without these supplies. The backpacks were loaded and then some of our students helped with the check-in process while the others shared Bible stories and crafts with children in the street. They played games and shared the Gospel message over and over.
God is at work in Peru and our Baptist Prep mission team was belssed to work with God's people there to spread the good news of Jesus Christ and further his kingdom 3000 miles away from home.
South Dakota
Ms. Cameron, Mrs. VanNamen, and 8 students served a Native American community in the city of Flandreau. They were inspired by a great sermon at church on the first morning of their trip: "God equips all individuals perfectly for the purpose he has for them, but it's no good unless they plug into Jesus Christ and the local church to do their work."
After a briefing session with Bill (the Chaplain at the school) the students prepped 250 Easter baskets for the Flandreau Indian School students. That evening, our students shared in the worship service on campus.
Monday they spent time learning about Native American history in the area and met with a Native American Christian who works on campus. Tuesday evening, they participated in a small group Bible study.
The South Dakota team thanks you for praying for them and for the people they are serving in Flandreau.
South Dakota update from Mrs. VanNamen:
Our week has been packed with making friends, learning about Native peoples' history and culture through films and museums, praying and prayer walking, FIS campus trash pick up, cleaning the FIS cafeteria, Bible study, Easter basket filling, Native American club drumming and singing, flower pot painting, sidewalk chalk drawings, dinner, movie and games with new friends. Whew! The kids have made great connections, and both the S. Dakota students and Arkansas students are sad that our time is almost up. Our students have been great to work with: flexible, dependable, punctual and eager to serve.
Dominican Republic
Baptist Prep sent 14 students on mission to the Dominican Republic, They were led by Mrs. Segars, Coach Stallings, and Brian Bennett. They painted a church building, ministered to people in a nursing home, and visited an orphanage. At the orphanage in Boca Chica, students put on a puppet show, made crafts, sang, and gave testimonies. Each night, they showed the "Jesus Film" to families in La Colina.