Baptist Prep's Stephen Holt Memorial Golf Classic
Brian Mashburn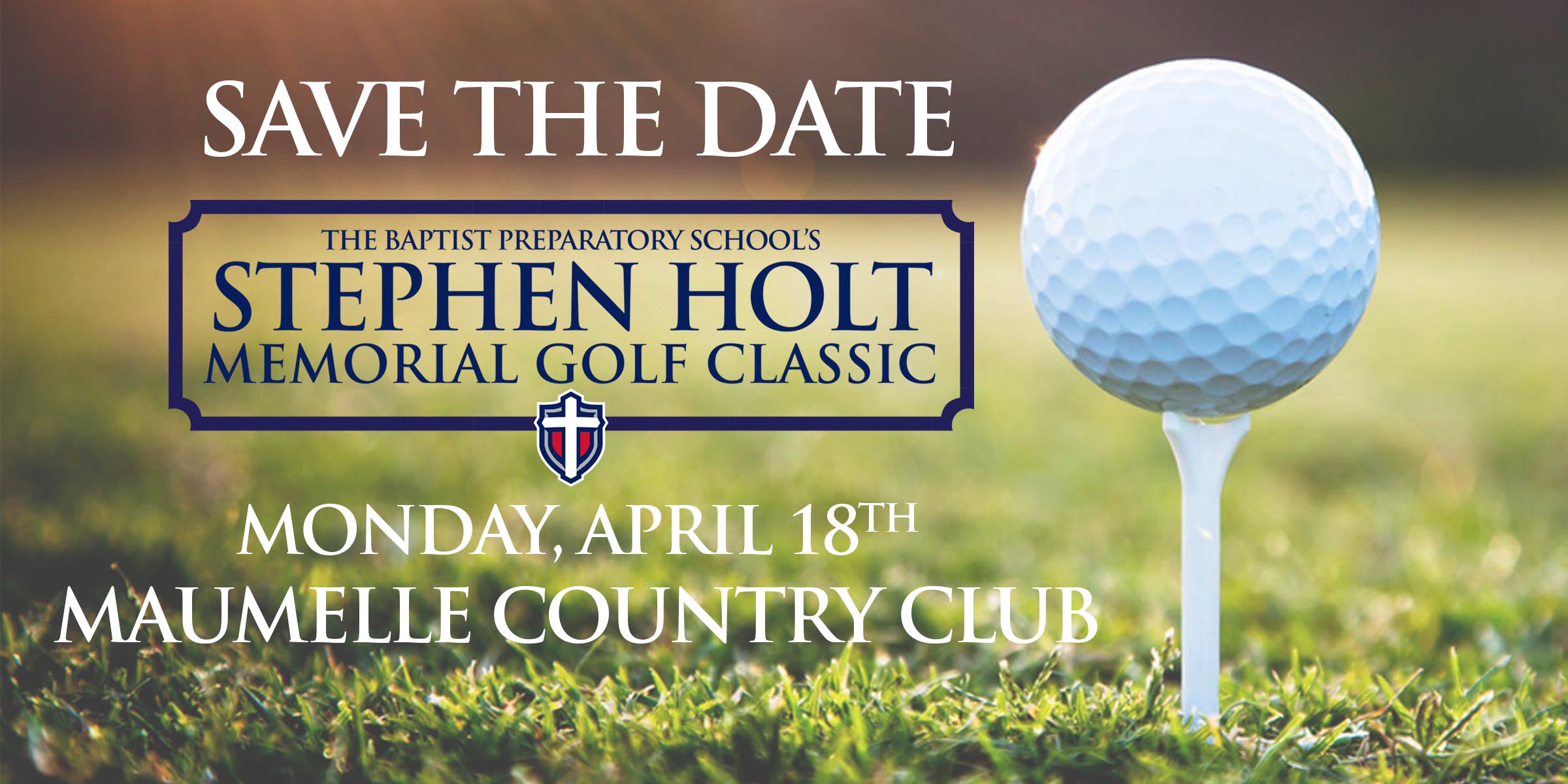 SAVE THE DATE by marking your calendar for Baptist Prep's Stephen Holt Memorial Golf Classic on Monday, April 18, 2016 at Maumelle Country Club.
We will have both morning and afternoon rounds. There will be prizes, drawings and special guests. This has become one of central Arkansas' largest golf tournaments. Last year, more than 150 golfers came out and we raised over $80,000 for Baptist Prep Academics, Athletics, Safety and Facility Improvements, Tuition Assistance and much more.
Registration for your four-person team will begin Wednesday, February 10th.
For more information, please contact:
Office of Institutional Advancement
501.227.7077 ext. 358
golf@baptistprep.org