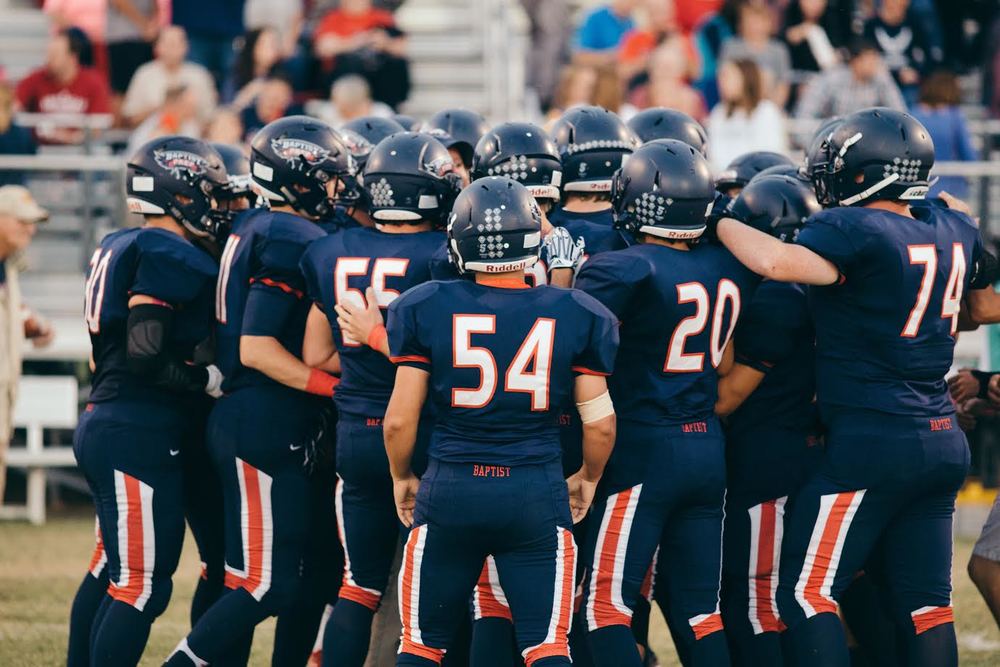 2017 Baptist Prep Football Camp
Rachel Bennett
Baptist Prep will host a football camp for rising 3rd-5th graders and 6th-8th graders. The younger players' camp will be from 9:30-11:00 and the older players' camp will be from 1:00-2:30. These camps will be conducted Tuesday, Wednesday, and Thursday, May 30-June 1.
The camps will include position specific football drills, speed and agility timing and head's up safe tackling drills. Each athlete will be coached by high school coaches and high school players. Every participant will receive a dri-fit camp shirt. This camp is a great opportunity for young men to learn that football is a game that teaches boys how to be young men on and off the field.
To register your son, click here.
For more information, contact Coach Morgan Cruce at mcruce@baptistprep.org.