Colorado/Wyoming Team
Michale Hall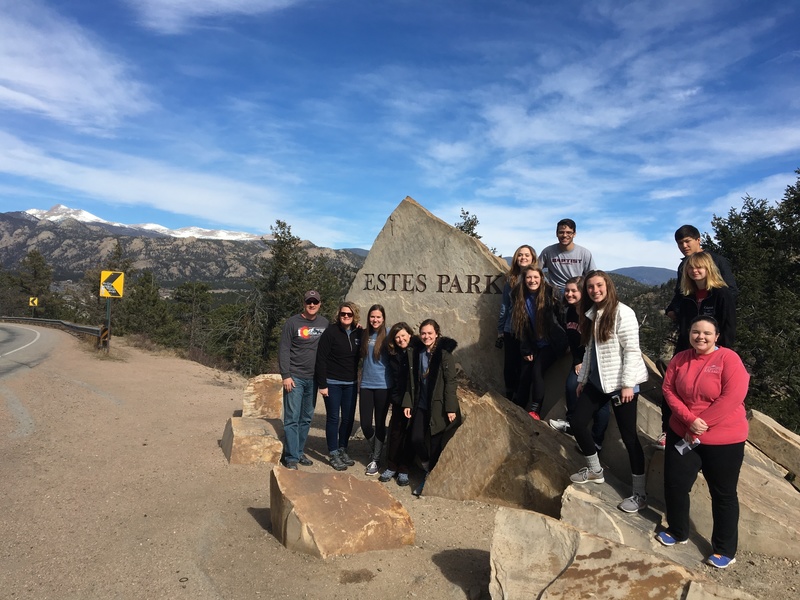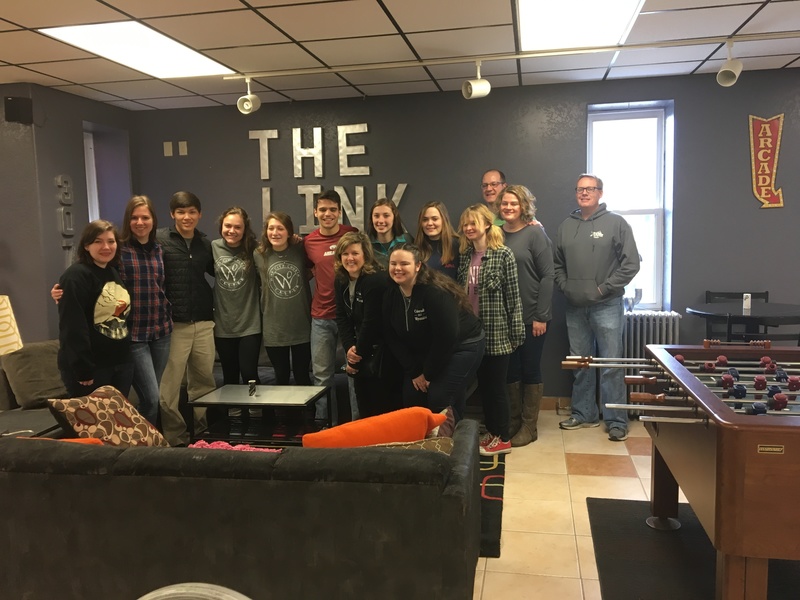 Our mission team spent several days in Casper Wyoming ministering with Wind City Church, a SBC church plant pastored by Chris Sims and Danny Smith, who both formerly pastored in Arkansas. We were also privileged the meet and minister with the Stockton family who moved from Greenbrier to Casper in December to help with Wind City church and to train to become church planters. They, as well as the Smiths and Sims, have sacrificed greatly and left behind family and familiarity to serve people and to be light in a place where less than 10 percent of all people are followers of Jesus.
Upon our arrival in Casper Thursday afternoon, we learned about the history and spiritual condition of the area and visited a spot on Casper Mountain where we could see and pray for the entire city. Friday, we helped serve lunch at The Link (a ministry of Youth for Christ) to homeless and at-risk high school students. Our students also help with painting, repairs, trash pickup and cleaning projects at The Link, and we had a fun visit with former Baptist Prep student Nathanael Himes, who attends college in Wyoming. That evening, we attended a community swim party at the Casper Recreation Center in hopes of meeting locals and connecting them with Wind City Church. Saturday was spent in downtown Casper, performing acts of kindness for and praying with local residents. We handed out almost 150 cupcakes and met many in need of encouragement and physical healing. We ended the day prayer waking Casper College before having dinner with the church planters and their families. Between our team and the Stockton, Sims, and Smith families, there were two full tables of 27 Arkansans at the local pizza restaurant!
Sunday morning, we worshipped with the leadership team of Wind City Church, at their location in the local mall, before departing for Fort Collins, Colorado. In Fort Collins, we are working with River City Church, another SBC church plant. It is led by Joe Reid, Austin McKnight, and Jared Kress, who met at Mid-America Baptist Theological Seminary in Memphis before moving to Ft. Collins to be missionaries. River City currently worships in the library of a private school, and we helped them set up and tear down equipment chairs used during the service. We spend quite a bit of time last night talking about the creativity and resourcefulness of church planters and the differences between established churches in the South and church plants in the West. It's been eye-opening for us the work with these churches and to see some of the challenges they face.
Today, we spent several hours passing out door hangers advertising the upcoming Easter service at River City, and this afternoon we are stuffing Easter eggs for their egg hunt, which will be an outreach to the community they are targeting. We will spend more time this week helping the church prepare for these events.
Our missions team finished their time in Ft. Collins passing our more invitations to an Easter egg hunt to the community targeted by River City Church. We spent a few hours in Rocky Mountain National Park and enjoyed taking part in a community group Bible study before heading to Denver to spend Wednesday night in a hotel. After six nights of sleeping churches on air mattresses and the floor, it was good for the students to be able to have hot showers and sleep in warm beds. Today, we are spending the day in Winter Park before heading home. We will stay in Goodland, Kansas tonight and arrive at LRBFC tomorrow evening (hopefully by 7:00).
I am so proud of our team. We have received so many compliments about their attitudes and hard work from the church planters and other we have encountered. We have enjoyed working with them!