BAPTIST PREP SENIOR NAMED NATIONAL MERIT SEMIFINALIST
Brian Mashburn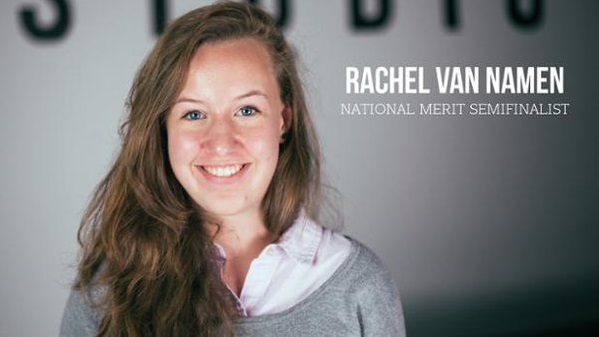 Congratulations to Baptist Prep senior Rachel Van Namen for being named a National Merit Semifinalist!
Rachel is the daughter of Steve and Kim Van Namen. She will graduate with at least 15 college credit hours through the Center for University Studies and has been a member of band and choir since the fifth grade.
Of the 1.5 million juniors who entered the competition by taking the PSAT last year, the National Merit Scholarship Corporation named approximately 16,000 Semifinalists in the 61st annual National Merit Scholarship Program. These academically talented high school seniors have an opportunity to continue in the competition for 7,400 National Merit Scholarships worth more than $32 million that will be offered next spring.
To be considered for a Merit Scholarship award, Semifinalists must fulfill several requirements to advance to the Finalist level of the competition. About 90 percent of the Semifinalists are expected to attain Finalist standing, and about half of the Finalists will win a National Merit Scholarship, earning the Merit Scholar title.
Again, congratulations to Rachel for this outstanding accomplishment!